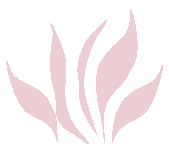 Northdale Manor

Northdale Manor is a charitable organization founded in 1956.
The facility provides accommodation, care, and services for seniors.
A Home that fits Life Perfectly
Are you an active senior that would like to be free from making meals, doing laundry and housekeeping? Are outdoor chores becoming too much of a burden? Would you like to have someone around you at all times so that you don't feel so lonely? Would you like to be free from worry about your medication? If you have answered yes to any of these questions, then the Northdale Manor is the place for you.
We provide three home cooked meals as well as three snacks throughout the day. We also adminster medications. We handle the complexities of every day life for you.
We provide housekeeping and laundry service so that you can focus on the things that matter to you.
We provide a robust activity calendar every day so that you can devote your time to Recreation
Take a look at what We Have to Offer